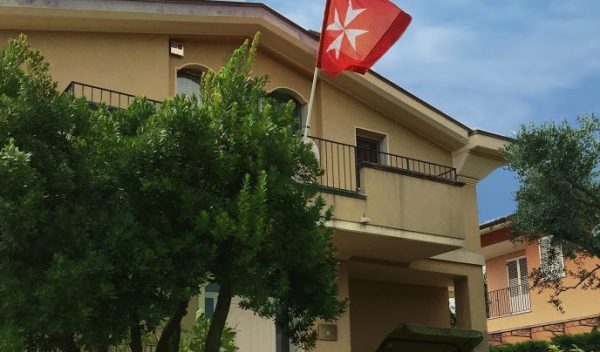 The Embassy of the Order to the Most Serene Republic of San Marino has its seat in Serravalle.
The Embassy is composed by three diplomats:
– Ambassador Marcello Celestini
– Minister Counsellor Giuseppe Ragini
– Counsellor Gioacchino Quadri di Cardano
Every State celebrates the "National Day". For the Sovereign Order of Malta this event is on June, 24th for the Feast of St. John the Baptist, Patron of the Order of Malta.
The Embassy celebrates St. John the Baptist with a Holy Mass followerd by a reception where all the accredited Ambassadors seating in San Marino are invited, together with Sanmarinese institutions and authorities.
List of Representatives / Ambassadors of the Order of Malta to the Republic of San Marino
Conte Filippo Gramatica di Bellagio, Patrizio di San Marino (1935)
Nobile Felice Restelli, Conte della Fratta (l.c. 3 September 1961)
Conte Don Alberto di Castelbarco Albani Visconti Simonetta dei Principi di Montignano (chargé d'affaires l.c. 11 gennaio 1980, with rank of ambassador since 20 June 1985)
Don Guido d'Aquino di Caramanico, Principe di San Severo (l.c. 30 September 1986)
Nobile Franco Ferretti, Conte di Val d'Era (l.c. 29 September 2001)
Mr. Pierre Blanchard (l.c. 10 September 2009)
Prof. Marcello Celestini (l.c. 12 September 2019)